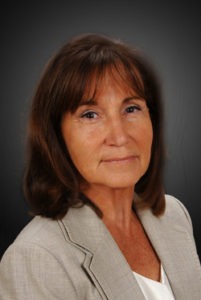 Joan Goldstein Parker has been in the publishing industry all of her working life. After holding executive positions in several multinational firms, including Oxford University Press and Reed Elsevier, she founded her own literary agency. In addition to her agent activities, Joan's endeavors range from writing newspaper articles on assignment to editing a medical guidebook. Her consulting clients include publishers and nonprofit societies.
Because it is so family-centric, the Passover Seder is Joan's favorite Jewish tradition. Growing up in New York City, the question, "Where are you going for Seder?" was always answered the same way: at her home, where three or four generations of extended family read the Haggadah and shared the meal together each year. In No Seder Without You, Joan deftly turns her childhood memories into a charming reminder to our children and grandchildren that, without them, there is no Seder.
Joan and her husband live in Bethlehem, Pennsylvania. No Seder Without You, which she has dedicated to their daughter, is her first book.