Passover Past and Future
Where are you going for Seder?
Each spring, this question connects our families. Every Passover celebration reinforces our tradition, carrying it forward to the next generation. In No Seder Without You, the author deftly turns her childhood memories into a charming reminder to our children and grandchildren that, without them, there is no Seder. Fully illustrated, this combination of witty childhood observations and sincere hope for the future makes the perfect gift.
For 8- to 13-year-year-olds and the families who love them.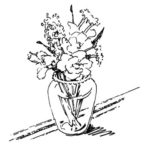 A portion of the money received for every copy sold of No Seder Without You is going to the Yiddish Book Center (1021 West Street, Amherst, MA  01002;  www.yiddishbookcenter.org).
Publication date: March 1, 2018
70 pages
Fully illustrated with 20 original black-and-white line drawings
ISBN 978-0-9984429-6-9 paperback
ISBN 978-0-9984429-7-6 eBook
Price: $14.95
Advance praise for No Seder Without You: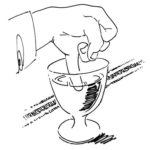 "I highly recommend No Seder Without You, a sensitive and touching account of the Passover celebration. This book sparked snapshots of my own childhood Seders and memories of my favorite Jewish holiday meal. Readers of all ages will delight in this heartfelt story which captures the essence of the Seder including its primary purpose to remember all the enslaved and the importance of freedom."
—Rabbi Ron Isaacs
Included in No Seder Without You:
Part One: Preparing for Passover
Part Two: The Seders
Part Three: A Passover Journal (lined pages to record Seder guests and memories)
Hurray Haroset! (a bisl more about haroset)
Words: a guide to Seder terms