"Write for ordinary people, and thinkers will read it. Write for thinkers, and academics will read it. Write for academics, and no one will read it."
Welcome, Thinking Readers
Who says no one thinks anymore? We think, and we bet you do, too. Our digital world hasn't completely destroyed our attention spans, and we are hungry for books that help us understand old ideas in a fresh, new way.
Think of them as additions to the Great Conversation with a little extra whitespace.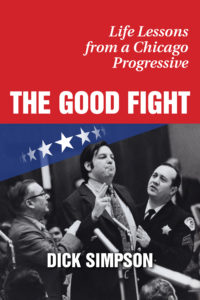 Dick Simpson's passion for democracy and justice earned him a place in line at a 1960 civil rights stand-in, a top spot in Eugene McCarthy's presidential run, and four grueling campaigns for Chicago alderman and U.S. Congress. But his quest for social justice also produced a lifelong struggle to find balance between the private man and his public persona.
With great candor, this progressive politician and activist professor shares stories of his early life in Texas, his arrival in Chicago just in time for the 1968 Democratic National Convention, and moving accounts of his romances, marriages, and divorces. Simpson has many stories to tell from 50 years in the trenches of Chicago politics and as colleague, friend, and adviser to such personalities as Mayor Harold Washington, Studs Terkel, Don Rose, and Mike Royko.
A breath of fresh air in today's divisive political climate, Simpson's memoir teaches important lessons in real-world politics. He reminds us not to get so caught up in the fight that we forget what we're fighting for. Striking the perfect balance between historical context, autobiography, and lessons learned, Simpson chronicles what worked, what didn't, and why.
"Dick Simpson was one of those reform aldermen and political opponents who got under Boss Richard J. Daley's skin." -Studs Terkel
265 pages; includes 73 pictures and index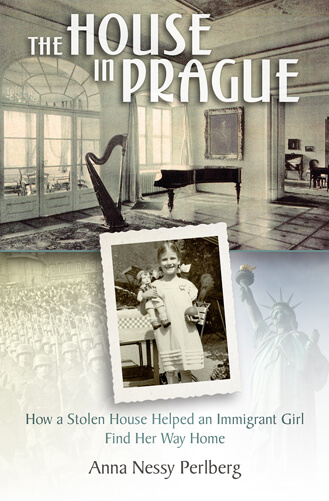 In her memoir The House in Prague, Anna Nessy Perlberg introduces us to the fairy tale setting of her early life. We meet her remarkable parents, both of whom are close to the family of the founding president of Czechoslovakia, Thomas Masaryk, and the many famous musicians, artists, and authors that pass through their elegant home. When the Nazis advance on Prague in 1939, young Anna and her family must abandon their home to make a dramatic escape to America.
With lyrical clarity, Anna recounts her efforts at becoming an American girl, immigrant life in New York City, and the effects of the Holocaust on her extended family. After receiving degrees from Barnard College and Columbia University, she and her husband, poet Mark Perlberg, settle in Chicago. Fifty years after their house had been stolen by the Nazis, Anna and her family sue for its return.
Themes of love, loss, and the meaning of home are woven like golden ribbons throughout this remarkable memoir.
214 pages; includes pictures and index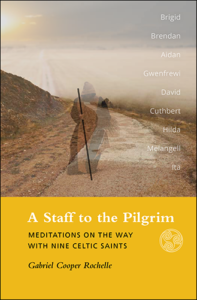 Fr Gabriel Cooper Rochelle, M. Div., Th. M., Ph.D., knows more about the Celts than anyone we've ever met. Coming straight from his soul's desire for a post-modern world to meet its spiritually hardy ancestors, this book was inspired by his work pursuing an MA in Celtic Studies from University of Wales, Trinity Saint David.
Do you wish to understand and live a life inspired by the true spirituality of the Celts? In A Staff to the Pilgrim, nine Celtic saints (five women and four men) embody nine spiritual themes: simplicity, silence, solitude, a sense of place, spirit, supplication, spiritual friendship, a sense of mission, and sanctity. Each chapter includes an introduction to the saint, heart-felt devotional essays that support each theme, the saint's tropar (prayer), and an original pen-and-ink drawing.
Fr Gabriel is an Orthodox priest in Las Cruces, New Mexico. He has been a cleric for over 50 years and enjoys baking bread and bicycling in his spare time.
---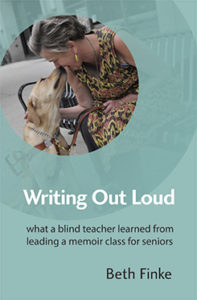 You'll laugh. You'll cry. You'll write.
She's never taught a class in her life. But when the City of Chicago calls on blind writer Beth Finke to teach a memoir-writing class for older adults, she reluctantly agrees. What she learns about her students, their stories, and herself will move and inspire you.
Written the way Beth hears life, you will come to know and love Minerva, Wanda, Hannelore, and the whole colorful cast of characters who build a community around Beth's classes.
Generously sprinkled with excerpts in her students' own voices, Beth's book will convince you to get your own stories down on paper while there's still time.
"Honest, lyrical, and funny … a beautifully-felt and deeply moving tribute to the ways sharing life stories can connect us with others, and sometimes, with ourselves."
— Miriam E. Nelson, Ph.D., bestselling author of Strong Women Stay Young
365 pages