What brings real change?
Dick Simpson's passion for democracy and justice earned him a place in line at a 1960 civil rights stand-in, a top spot in Eugene McCarthy's presidential run, and four grueling campaigns for Chicago alderman and U.S. Congress. But his quest for social justice also produced a lifelong struggle to find balance between the private man and his public persona.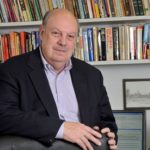 With great candor, this progressive politician and activist professor shares stories of his early life in Texas, his arrival in Chicago just in time for the 1968 Democratic National Convention, and moving accounts of his romances, marriages, and divorces. Simpson has many stories to tell from 50 years in the trenches of Chicago politics and as colleague, friend, and adviser to such personalities as Mayor Harold Washington, Studs Terkel, Don Rose, and Mike Royko.
A breath of fresh air in today's divisive political climate, Simpson's memoir teaches important lessons in real-world politics. He reminds us not to get so caught up in the fight that we forget what we're fighting for. Striking the perfect balance between historical context, autobiography, and lessons learned, Simpson chronicles what worked, what didn't, and why.
Dick Simpson was one of those reform aldermen and political opponents who got under Boss Richard J. Daley's skin.  – Studs Terkel
Dick Simpson is a former Chicago alderman, an expert on Chicago politics and elections, and long-time professor of political science. He is devoted to advancing the cause of participatory politics in Chicago, where he continues to oppose the power of the political machine.